Profile
Results
We collaborate closely with you to identify optimal solutions tailored to your individual requirements. Subsequently, we apply our well-honed proficiency to attain the most favorable outcomes.
Relationships
We stand as your reliable ally in achieving success. Our company possesses the capacity to provide a comprehensive spectrum of professional services at a reasonable cost, all while maintaining a size that ensures you receive the personal focus you merit.
Relief
You can find solace in the knowledge that our firm is fully prepared and competent to address any needs that may arise. This enables you to concentrate on the aspects of your life that hold the greatest significance to you.
Staff Profiles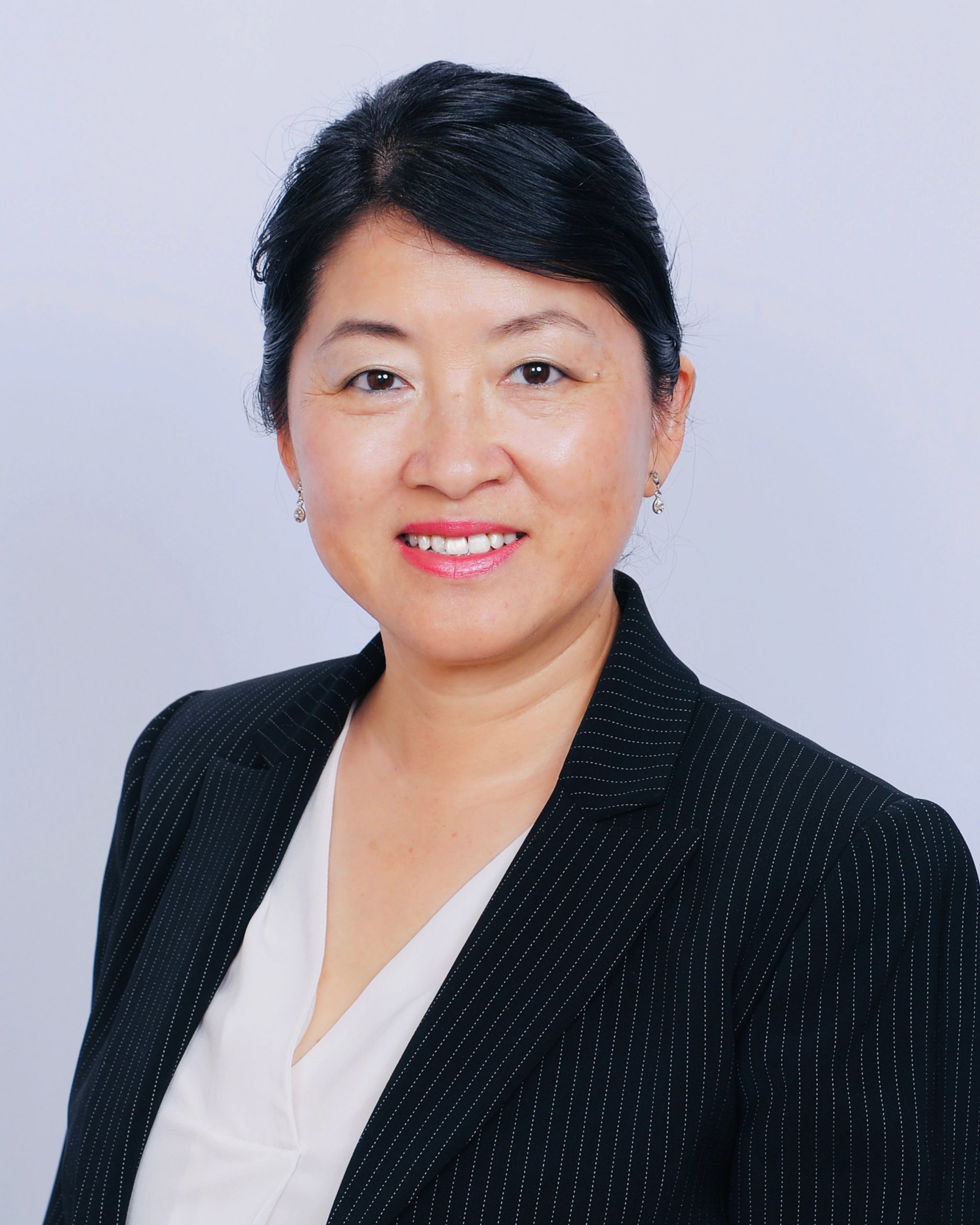 刘佳

(Jia Liu-Ballew), EA, MBA, Member of VASEA, NATP

刘佳女士是一位资深税务专家。她对帮助家庭和企业能够最大化省税,财务及退休规划充满热情。刘佳对工作的热爱表现在,她为客户竭尽全力,保护客户避免不必要的损失。她在过去的税务审计中免费提供了很多额外的时间,协助客户了解美国税务法规和会计知识。刘佳在这个领域拥有超过20年的经验,她有幸帮助超过5,000个家庭实现了他们的财务目标。刘佳拥有深厚的美国税法及会计法的功底,作为第一代美国移民税务师,非常了解中美文化沟通方式的不同,所以在应对每个案件时,她都力求深刻了解每个客户的独特需求,提出不同的方案解决问题。她非常荣幸能够与所服务的家庭和企业之间保持坚固而持久的关系。刘佳不仅仅是一位资深税务专家,她还是社区倡导者。刘佳积极参与了众多的税务规划研讨会和社区服务,传播个人和企业关于财务规划,退休计划和税务管理的重要性。她未来20年的目标是提供个人财务教育及专业的会计服务,为5万个家庭和公司的财务福祉做贡献。她坚信,这个目标会驱使她不断深化自己的专业知识,不遗余力地为客户服务,优先考虑客户的利益。

Jia is a highly motivated and dedicated tax professional. She has a deep passion for helping families and businesses navigate the complex world of tax returns. With over 20 years of experience in the field, Jia has had the privilege of assisting over 5,000 families in achieving their financial goals. Jia's approach to tax consulting and preparation is rooted in empathy and a deep understanding of the unique needs of each client. She takes pride in building strong, long-lasting relationships with the families and businesses she serves. Jia is not just a tax professional; she is a community advocate. Jia has actively participated in numerous financial workshops and community outreach programs to educate individuals and businesses about the importance of financial planning and responsible tax management. Her future goal is to extend her reach and positively impact the lives of 500,000 families and businesses through tax return assistance and financial education. She firmly believes that by empowering individuals with knowledge and providing expert tax services, she can contribute to the financial well-being of countless households and companies. This goal drives her to continually expand her expertise and go above and beyond to serve her client and prioritize her client's benefit.
---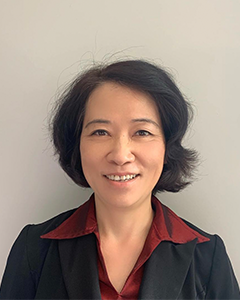 张雯

,MBA

张雯女士获得美国东南大学金融硕士,现为美国一家大型物业管理公司的高级会计师。张女士具有扎实的会计知识,能熟练操作办公软件,word, excel,QuickBooks等财务软件的操作,完美地处理公司的日常财务,结转损益,核算成本,计缴税款,算账,报账等工作。张女士懂得合理安排自己的时间,工作效率高,通过加入LIU TAX GROUP, INC 巩固税务知识,熟练地准备财务报表和报税等相关事项。用丰富的税务知识更好地服务个人,小企业以及外国投资者。

Ms. Zhang Wen holds a master's degree in finance from Southeast University in the United States and currently serves as a Senior Accountant at a prominent property management firm in the country. With a solid foundation in accounting, Ms. Zhang demonstrates proficiency in utilizing office software, including Word, Excel, and QuickBooks, as well as other financial tools. She skillfully manages various financial responsibilities within the company, including daily financial tasks, profit and loss assessments, cost analysis, tax computations, bookkeeping, and expense reporting. Ms. Zhang excels in time management, delivering high levels of work efficiency. Her commitment to expanding her expertise in taxation led her to join LIU TAX GROUP, INC, enhancing her ability to expertly craft financial statements and navigate tax-related matters. Leveraging her extensive tax knowledge, she delivers enhanced services to individuals, small businesses, and foreign investors.
---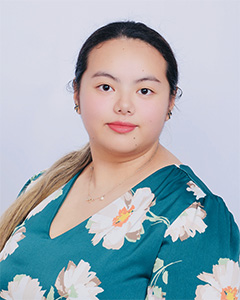 LiuLiu Yang -Admin
鎏鎏女士是一位职业专业人员,现在在刘税务集团担任行政职务。在追求学术卓越的过程中,她目前APU就读,攻读工商管理学士学位。鎏鎏展示了对一系列重要办公软件的熟练掌握,包括Word、Excel和PowerPoint,展示了她的多才多艺和高效管理各种行政任务的能力。她对职业发展和教育的承诺使她成为刘税务集团团队中有价值的团队成员,在会计和商业领域有着光明的未来。
LiuLiu is a dedicated professional serving in an administrative role at Liu Tax Group. In her pursuit of academic excellence, she is currently enrolled at American Public University, working towards a bachelor's degree in business administration. LiuLiu exhibits proficiency in a range of essential office software, including Word, Excel, and PowerPoint, showcasing her versatility and ability to efficiently manage various administrative tasks. Her commitment to professional development and education makes her a valuable member of the Liu Tax Group team, with a bright future in the field of Accounting and Business .
---
Tax and Retirement Advisor

一楠(Yinan Fenley
)

, CPA

一楠拥有令人瞩目的职业背景和丰富经验,她于24年前来美留学,将自己的才智和专业知识贡献给了财税领域。一楠是一位拥有20多年经验的全美注册会计师(CPA),并且拥有美国金融证监会(FINRA)注册财经顾问的资格。这一系列的认证是对她卓越的财税专业知识和道德标准的肯定。她的职业生涯始于全球四大会计事务所之一的德勤(Deloitte),在那里她担任高级审计职位。这段经历为她提供了对复杂财税结构和审计程序的深入了解。近年来,一楠决定追求创业梦想,创立了安芘财税咨询公司。作为公司的创始人和执行总裁,她倾注了她的专业知识和激情,致力于帮助个人和企业主客户制定个性化的税务规划和财富管理计划。她的真诚负责和专业知识使她成为众多客户信赖的财税专家,她的服务范围涉及广泛,包括:个人及企业主的报税与税务规划;美国国债;结构型债券;各类人寿保险;退休计划和年金;长期护理;基金管理;美国信托;资产传承;房地产及贷款等等。

我们欢迎您与一楠联系,享受她专业的财税咨询服务。

您也可以去YouTube 关注一楠的主页 @https://www.youtube.com/@anbtaxplanning

一楠的邮箱:yinanlif08@gmail.com 电话:571-235-2095 或微信:Eyo345werock,

Yinan is a highly accomplished financial professional with a wealth of experience and expertise. She holds a master's degree in accountancy from George Washington University, showcasing her dedication to mastering the intricacies of financial management. As a Certified Public Accountant (CPA) and FINRA Registered Representative, Yinan possesses the knowledge and credentials necessary to excel in the fields of accounting and finance. Yinan is also the founder of the financial services consulting firm AnBi Financial LLC, a testament to her entrepreneurial spirit and commitment to providing top-notch financial solutions to clients locally and internationally. Furthermore, Yinan's expertise extends to Tax Planning and Financial Planning, where she serves as a trusted advisor to individuals and businesses seeking to optimize their financial strategies. With her impressive educational background, professional qualifications, and extensive experience, Yinan is a respected and sought-after expert in the world of finance and accounting, dedicated to helping her clients achieve their financial goals.

Check out Yinan's YouTube Channel at https://www.youtube.com/@anbtaxplanning

You can reach Yinan by Email:  yinanlif08@gmail.com  Cell: 571-235-2095 or WeChat: Eyo345werock